For those wanting to avoid spoilers, Saturday Girls is a funny, sweet and charming new work as part of Belvoir's 25A 2023 program. I would recommend the play to anyone wanting a great night out at the theatre and enjoys laughing at the innocence (and cringiness) of our high school years. The season runs until 27 August.

Ok, now for my thoughts and spoilers…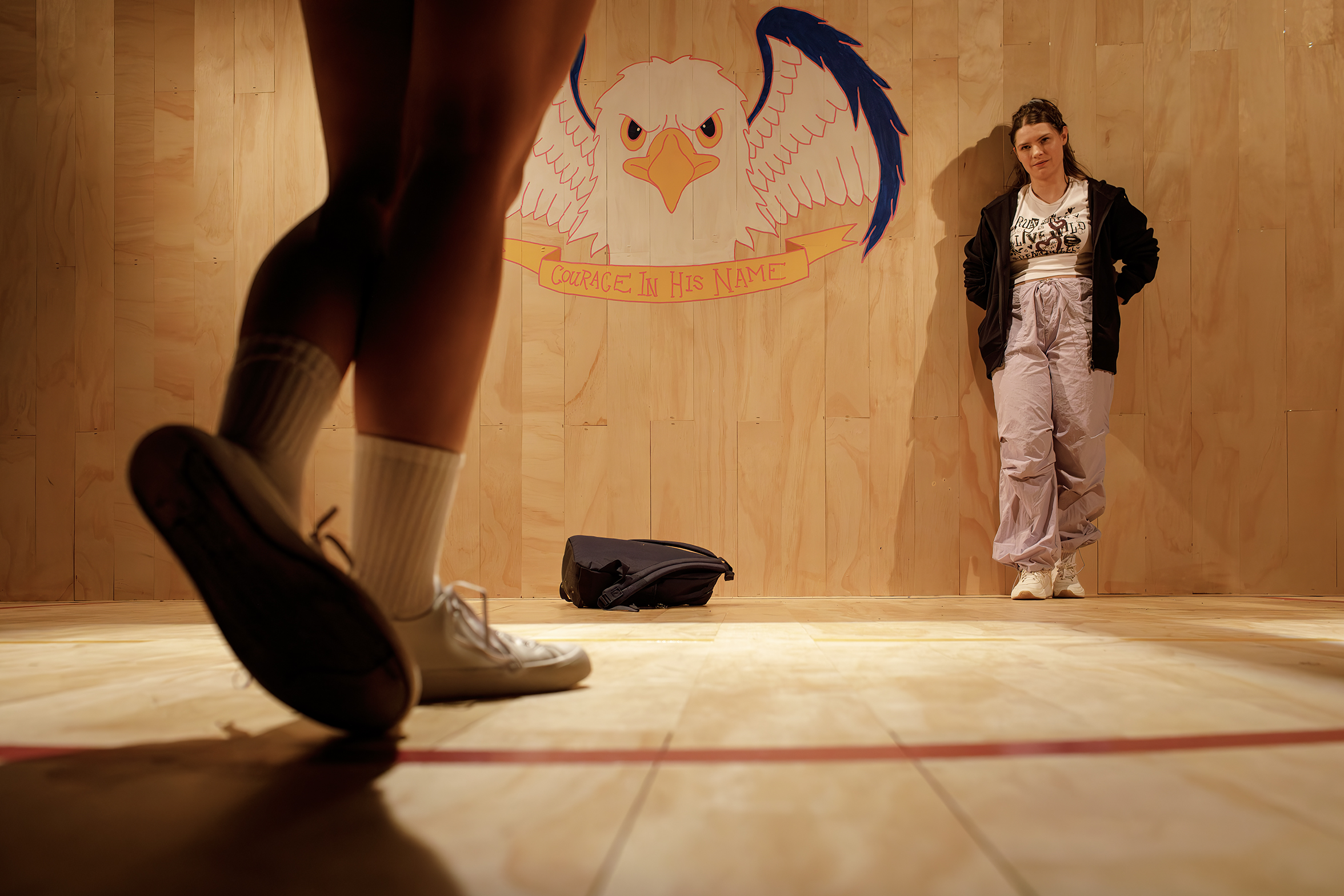 The play starts off with a high-energy dance number, perfectly choreographed by Amy Hack, that quickly (and entertainingly) establishes the American-esc high-school world we're about to enter. Nothing freaks me out more than a play that starts slowly and quietly so it was refreshing to begin with a bang that got the audience excited from the get-go.
The story focuses around Sam (Mym Kwa) and Joey (Lucy Burke) as the events that transpire cause them to reflect on not only their own wants and identities, but also the longstanding 'best-friend' relationship they've had for years. The catalyst for change begins when Joey's ex-boyfriend shares her nudes around the school and the traditional catholic school they attend leave little to be desired in protecting students from this form of abuse. Left to reconcile the consequences herself, Joey tries to ditch her youthful character and become like the popular girls. An effort fuelled by resident popular girl Gabby (Candice Mejias). In the space left by Joey's neglect, Sam grows closer to Rory (Brandon Scane), her friend and debate buddy. As they start to move in different directions, Sam and Joey and pushed to confront their true selves to understand who they are, what they want from each other and how they can be honest in a world that is poised against them.
The entire cast had an incredible rapport with each other that shone as one of the highlights of the play. Their comedic timing and commitment to the characters made it a fun and easy play to get wrapped up in. When looking around at the audience throughout the work, I saw people cringing at the awkwardness of juvenile flirting, crying with laughter at the incredibly punchy script and being moved by the characters when things became more serious.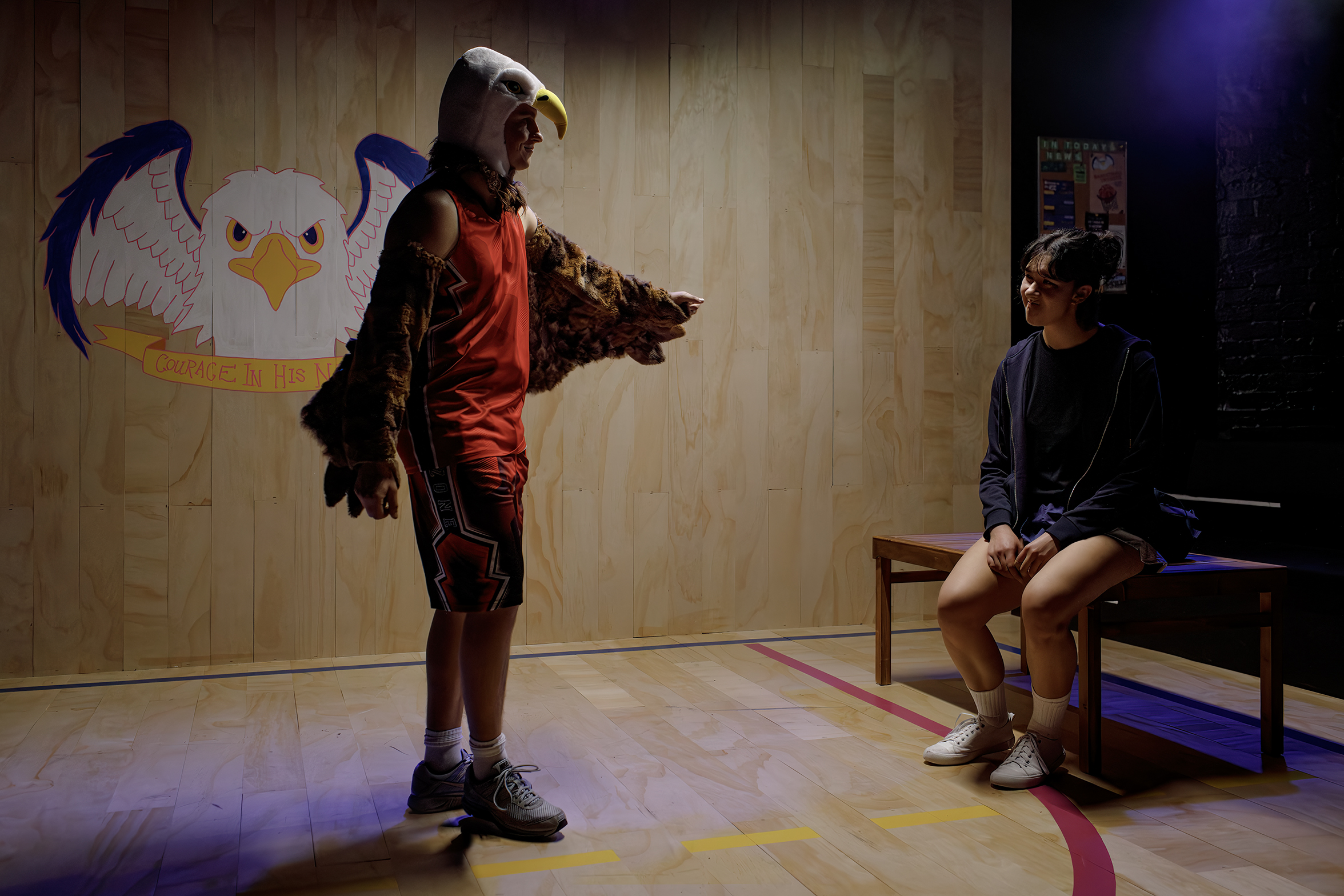 Set Designer and Light Designer, Soham Apte and Aron Murray respectively, combined their creativity together to not only visually compliment the script as required, but to also capture the youthfulness and modernity of the contemporary school experience.
Miranda Michalowski has written a delightful work that manages to capture the awkwardness, emotions and moral conflicts of the high school experience. Her ability to write high-school dialogue in a way that didn't sound overly childish or contrived is a testament to her talent as a writer. LJ Wilson's direction also complimented the exemplary script, adding an incredible humour that brought the characters and the world to life.
This is definitely one to check out at Belvoir before the season wraps on August 27th!
★★★★ 
Saturday Girls
Writer: Miranda Michalowski
Director: LJ Wilson
Cast: Mym Kwa, Lucy Burke, Candice Mejias, Brandon Scane
Presented by: Sour Cherry Productions in association with Tail of Tales Productions
9th – 27th August
Downstairs Theatre at Belvoir Theatre
Tickets Available Here
Images by Phil Erbacher