When someone mentions a "one-person" theatre piece, my gut instinct is to run for the hills. I'm immediately triggered by those horrible experiences where, for the sake of art, someone inserts weird objects into their orificries and screams at the audience for the whole hour to prove some ambiguous point about climate change, or politics or not being invited to prom. Essentially, I'm scarred (and cynical) by having been in the arts Industry too long. But, Challito Browne's Beyond the Break has restored my faith in how beautiful, impactful and considerate this genre of theatre can be.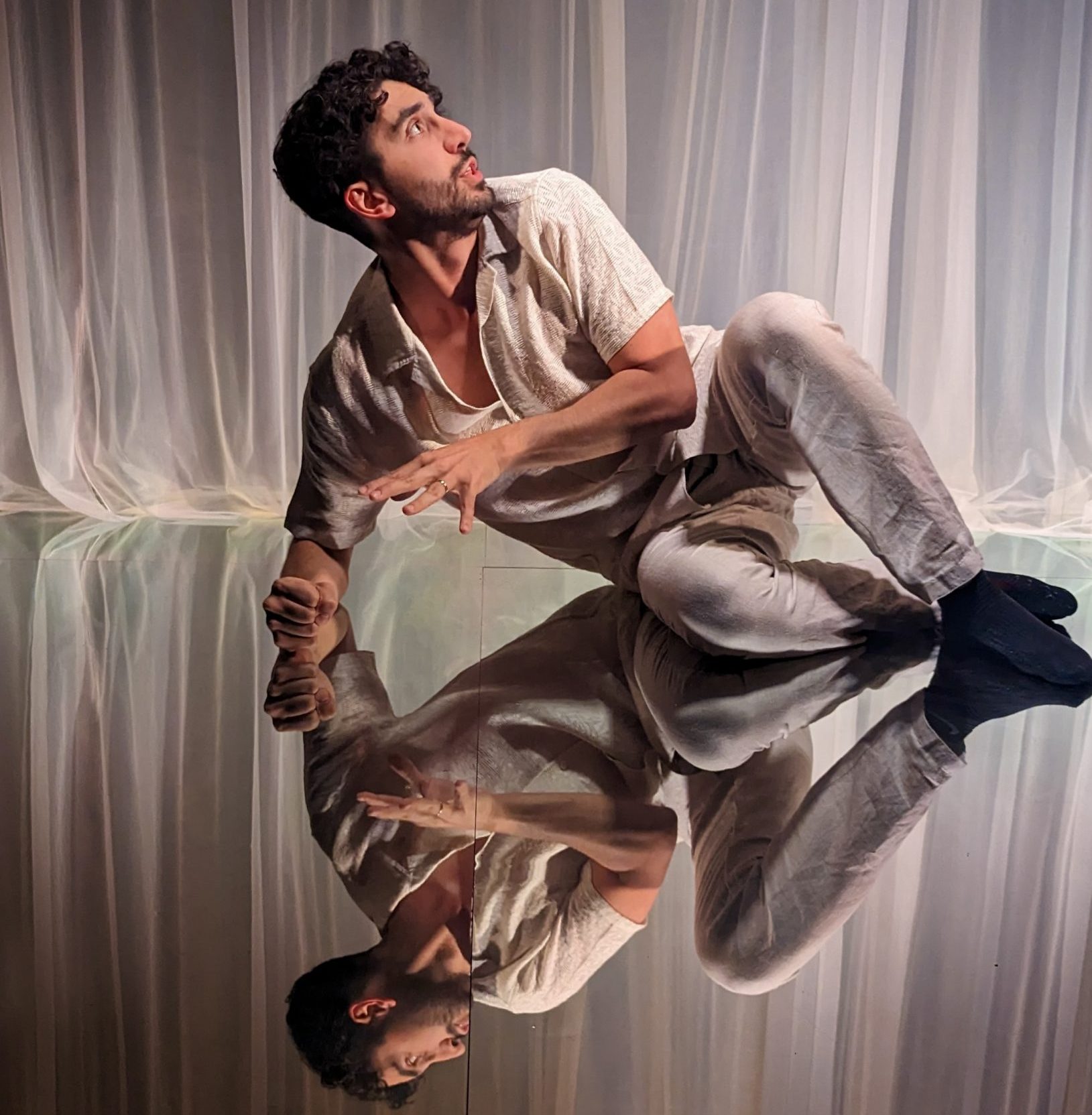 When I think about the craft of the work itself, the word that comes to mind is precision.
Brendan de la Hay's beautiful production design elevated the work and its themes without encumbering Challito's performance. And Frankie Claire's Lighting Design danced and mirrored (pun intented) around the script and emotions of the piece perfectly. 
The direction from Bobbie-Jean Henning brought all the elements of the experience together to ensure a work with heavy topics, power and emotionality didn't lose itself to the many potentials the genre could take. Nothing was too much or too little, it was precise. 
There was not a verb, adjective or connective that Challito hadn't considered in-depth within the script. The audience could feel the poetry and authenticity with every word presented. All of which was beautifully performed too.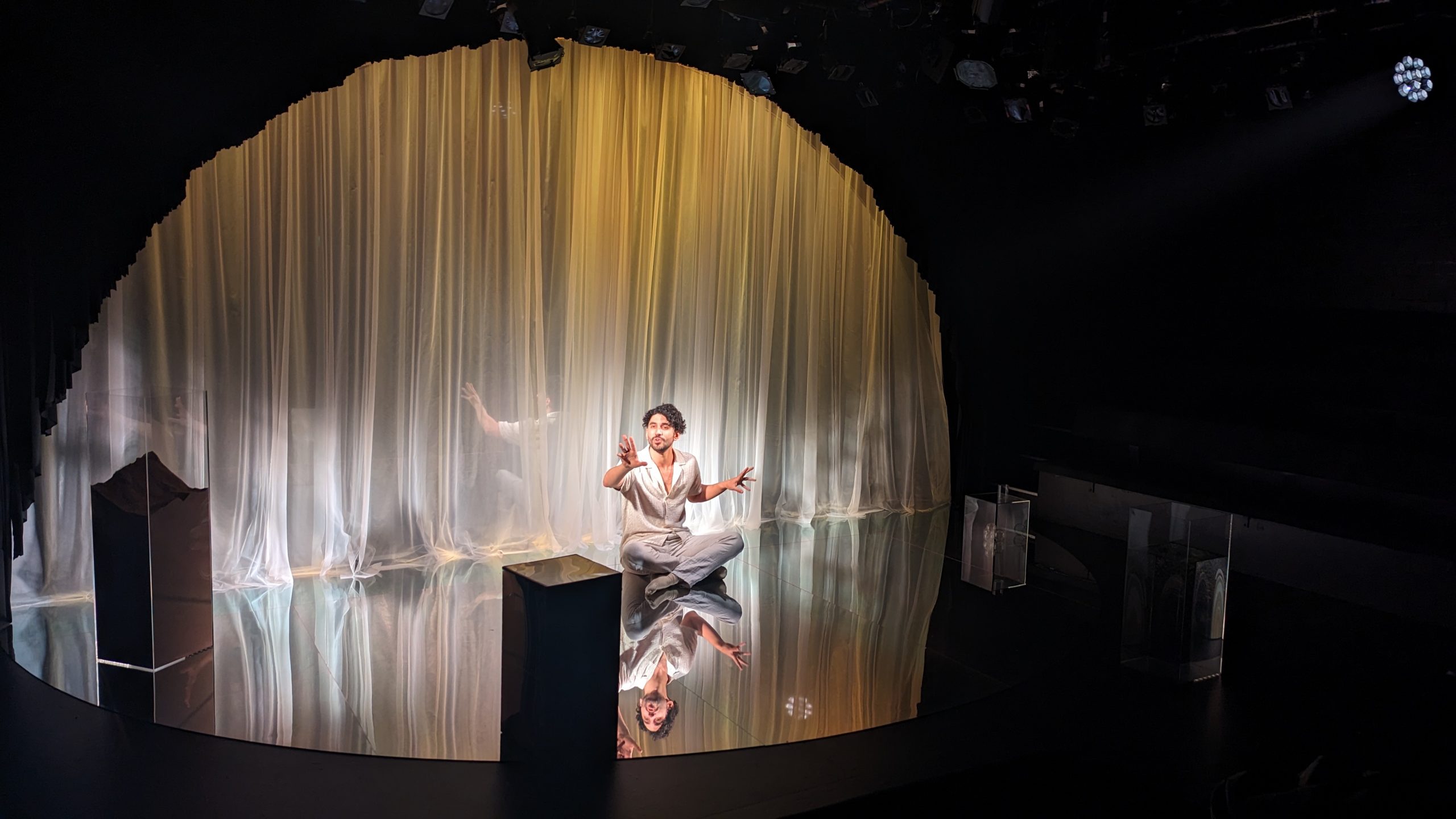 Beyond the Break is an exploration of the Mixed Race experience. That feeling of never being enough to fit in anywhere because your skin, your features, your blood, your tongue are not unified for others to see you as kin. So naturally, it didn't resonate with me at all. (I'm very much kidding, if you don't know me I'm multiracial and that's very much my thing).
What surprised me watching the show is how much seeing work on stage that spoke to my actual experiences moved me. When performing myself and discussing being Mixed Race on stage, I have had people come up and mention how it was so exciting to see someone talk about this experience on stage. I appreciated the comments truly, but I never really understood the impact until I became an audience member myself in the show last night.
Call me late to the game of what the arts is about, but I don't think I've ever actually seen a work on stage that spoke to my identity or my experience directly before because being Mixed Race is well, rare. Not that we don't exist but, we're still at a point in society where monoculture minorities are still trying to find their space and voices in a colonial world. So, the idea of a micro-minority that pollutes the conversation with ambiguity and a subversion of the "race rules" is more problematic than supportive. So we take our place towards the back of the line until a time when we're allowed to have a seat at the table as equals, not technicalities.
As such, I've never had the experience of going to a theatre and expecting the work ever to relate or talk to me as an individual. Beyond the Break changed that for me and I'm incredibly grateful, not just for the conversation posed but for how it was done; with elegance, articulation and heart.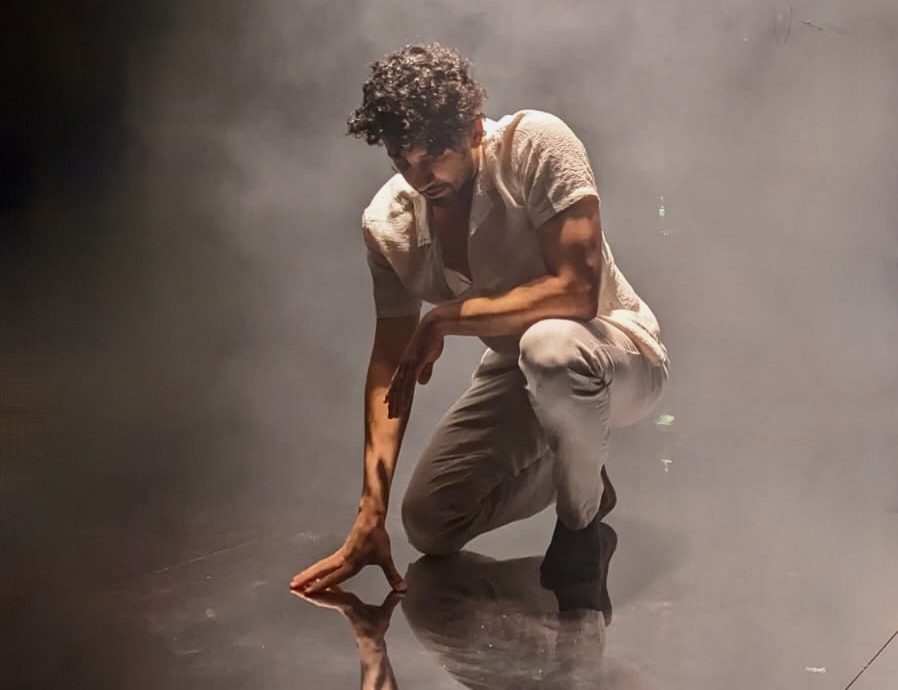 So, long story short, I enjoyed it thoroughly. Its comedic pacing, character work, poetry, authenticity, and emotionality, were all done with care and precision. I do recommend checking it out before it closes on Sunday 29th October, especially if you're biracial or multiracial. It's a different type of work that, if you're not a regular to the theatre scene may seem challenging at first. But, wherever your proficiency in the art world lies, you'll be in safe hands with Challito.
★★★★★ 
Beyond the Break
Writer / Performer: Challito Browne
Director: Bobbie-Jean Henning
Production Designer Brendan de la Hay
Lighting Designer: Frankie Clarke
Sound Designer: Johnny Yang
Stage Manager: Grace Barr
Producer: Cara Browne
18th – 29th October
Downstairs Theatre at Belvoir Theatre
Tickets Available Here