Review: Darwin's Reptilia
Darwin's Reptilia, written by Charlie Falkner, is a comedic exploration of personal ambition vs societal obligation. Set in a rundown motel in Darwin, Australia, a group of five characters find themselves trapped due to an unusual crocodile infestation overtaking the city. With the scorching summer heat confining them to The Palms Motel, Renata, Flick, John, Bobbi and Declan spiral into restlessness, self-contemplation and impulsivity. As their confinement continues, each character grapples with finding purpose amid the aimless chaos surrounding them.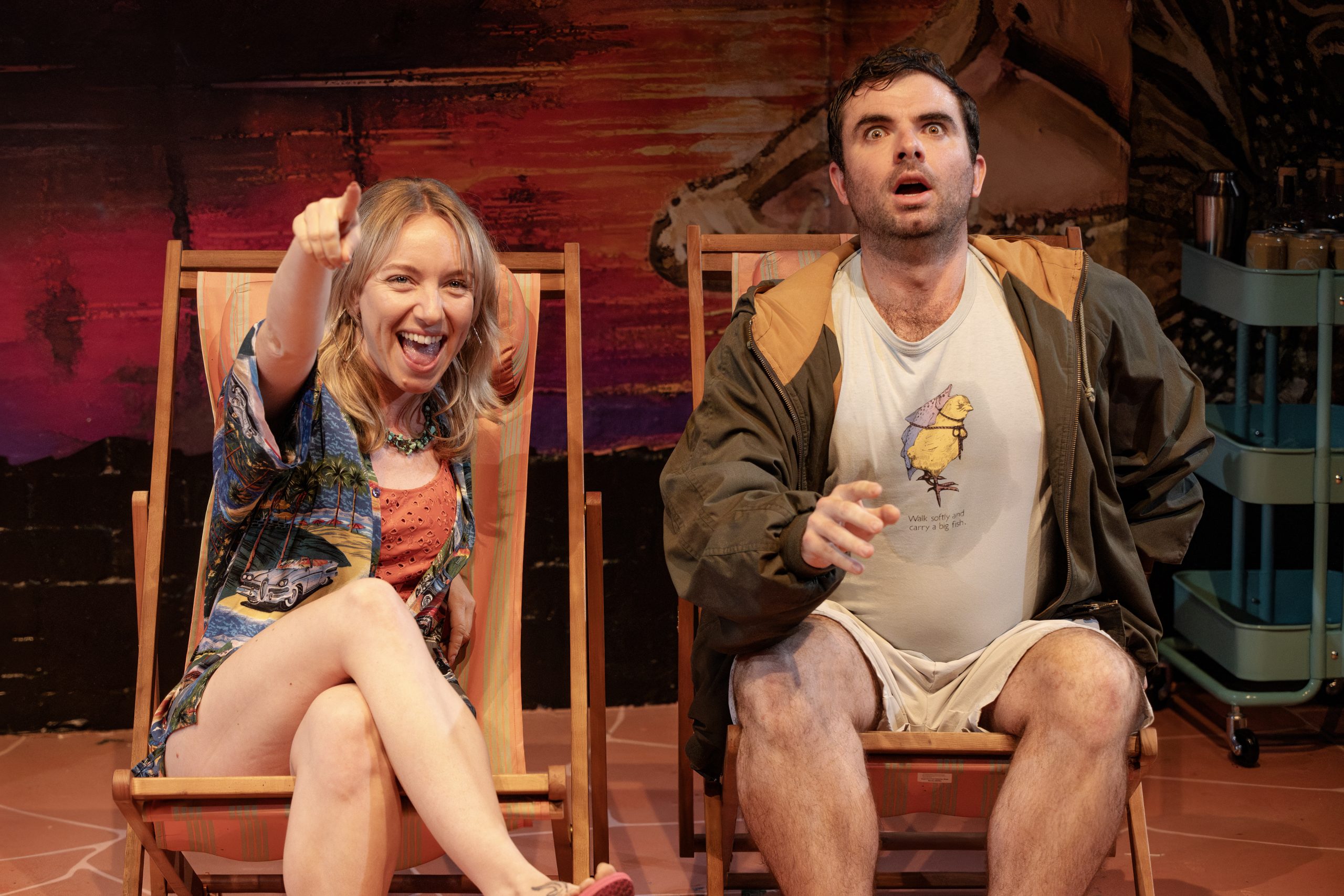 One of the stand-outs about the play was the acting. The cast had such talent in bringing these characters to life. Regardless of the inherent like-ability of the character on paper, each actor brought their own unique charisma to the roles, meaning that it was very easy to forget I was in a small theatre (where I could see the audience on the opposite seating bank).
I'd like to commend the cast, director (Samantha Young) and dramaturg (Contessa Treffone) on their ability to really bring out the comedy of the work. Charlie's writing skills laid the foundation for great comedy but it requires both the writing and the acting to translate humour from idea to reality and the team did just that. Matthew Lee (who played John) was particularly talented in bringing the humour of his character to the stage whilst still playing as part of the ensemble. From the get go it was clear that the comedic craft of the work was done with great aptitude and competency.
The set, lighting and music too all complemented and leant into the the humid, hot and sweaty location of Darwin. The mural on the wall really took me back to my backpacking & hostel days in a way that was nostalgic but also made me want to shower immediately. Job well done!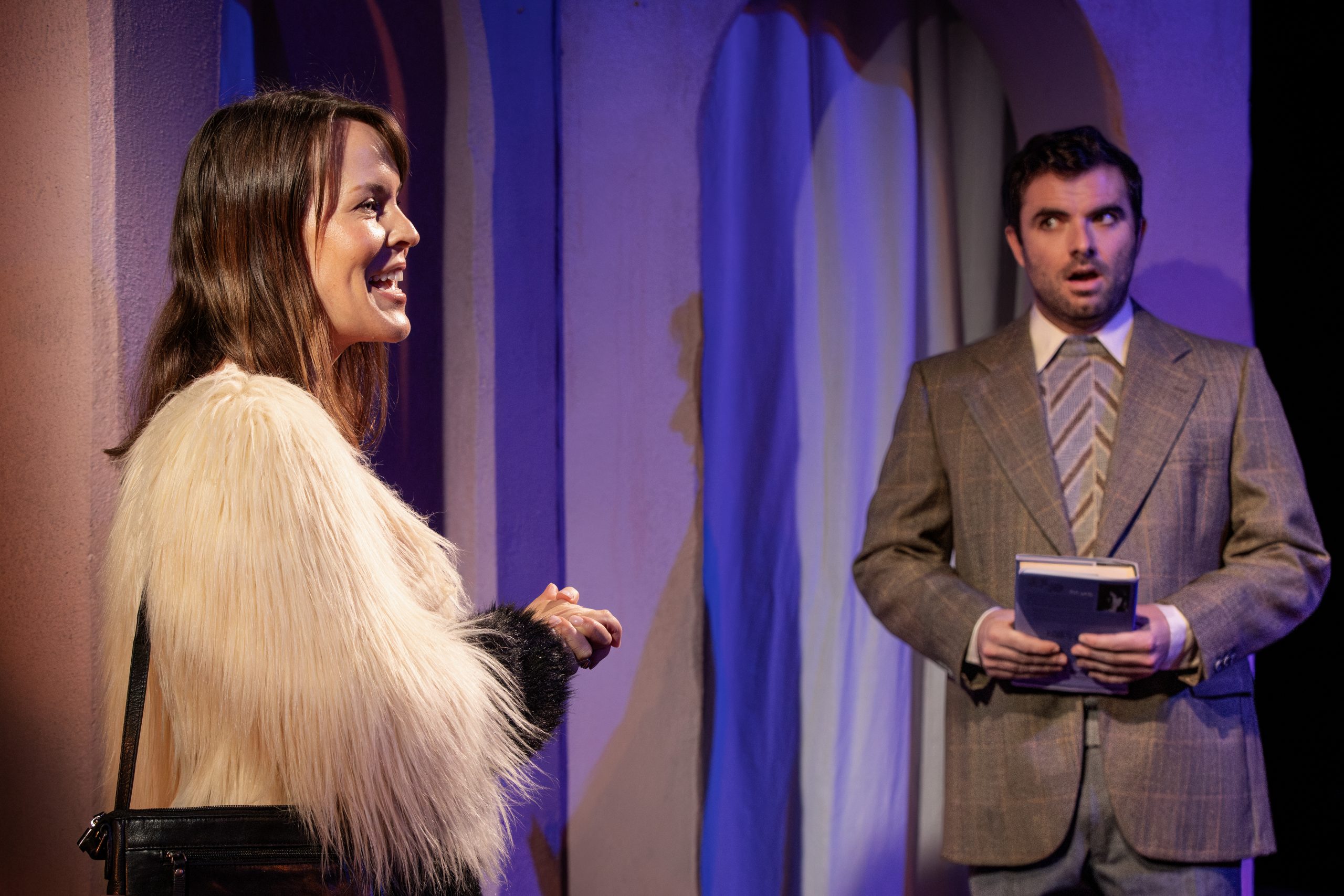 Part of me wished the script allowed for more meaty dialogue for each character so the actors could really dig their teeth into the roles. One scene in particular involving Bobbi (played brilliantly by Leilani Lau) had the audience particularly moved, but as soon as we were emotionally there with the character, the lights were cut and the next scene began.
The premise of the script was quite intriguing, 5 people trapped in small motel in Darwin. But I feel like the work overall didn't really settle on whether it wanted to be a true comedy or a theatre piece, and I think we lost some great character development opportunities as a result. But either way, what was presented was entertaining and a really interesting examination of personal growth, true happiness and connection.
★★★½
Darwin's Reptilia
Writer: Charlie Falkner
Director: Samantha Young
Cast: Ainslie McGlynn, Danny Ball, Zoe Jensen, Leilani Lau, & Matthew Lee
Dramaturg: Contessa Treffone
Set & Costume Designer: Ruth Arnold
Co-Producer & Lighting Designer: Saint Clair
Composer & Sound Designer: Hewett Cook
Stage Manager: Alex Liang
Dialect Coach Alistair Toogood
15th – 26th November
Downstairs Theatre at Belvoir Theatre
Tickets Available Here